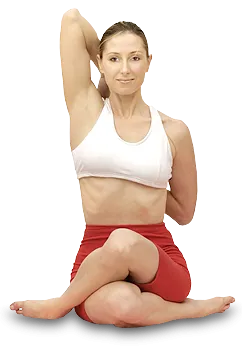 Have you been looking for a chiropractor in the Lafayette/West Lafayette area? Unlike conventional medicine, which makes an effort to treat disease once it occurs, the chiropractic care offered at Mattern Chiropractic emphasizes the importance of improving your health in an effort to reduce the risk of pain and illness in the first place. Given the option, most people would prefer to be healthy and avoid illness if possible, and chiropractic care can help those people achieve their health and wellness goals. For those patients who may already be in pain, chiropractic care is often a highly effective way to resolve many types of pain, syndromes & conditions. Yes, this includes run of the mill back or neck pain, but much more! Pain relief and the restoration your physical capacity are two of the reasons that chiropractic and manual therapies have become so popular, both here in the US as well as around the world.
Are you still trying to muddle through your day with pain, aches, fatigue? Has your "get up and go, got up and went"? If something is limiting your innate capacity to express your best self then let's not wait another second to get you moving in the right direction again. After all, your life isn't a dress rehersal. And, if at least, not for yourself then do it for those who depend on you to show up with your "A-game" as a spouse, parent, or employee.
Dr. Mattern's hands on therapy and broad knowledge of conservative drug-free and effective action steps can rapidly assist patients with the rediscovery of health and wellness that may had been previously known but long lost. For others, the chiropractic journey may offer a new sense of balance and ease that they didn't know existed (at least legally) :) If you want to start living every day pain free, energized and ready to put your best foot forward again just call us at (765) 463-7337 to schedule an appointment!
People around the world are recognizing the benefit of seeking an alternative to traditional medicine; one that will help them achieve and maintain optimal health without requiring invasive treatments such as surgery and chronic prolonged drugs to Band-Aid over functional problems. Please take the time to poke around on this site and see what we have to offer. To fully understand the nature of your health, we recommend that you join our free website membership program. And, as always as patient of Dr. Mattern, you can anticipate personalized recommendations to match your needs using cost effective and well established therapies, action steps and services.