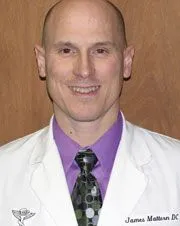 Dr. Mattern first gained experience with the positive impact chiropractic can have on an individual in the late 1970's when his father began seeing a chiropractor. Dr. Mattern again experienced the positive impact of chiropractic when he was in extreme pain in high school following a tough wrestling practice. Ultimately, from these experiences, he realized that chiropractors are capable of making a huge impact on movement, function, and overall well-being.
When he first started college he started off as a Medical Technology major. After a tour of a hospital, he realized that this was not leading him to a career he truly saw himself in. Upon remembering his positive experience with chiropractors, he decided to begin shadowing multiple different chiropractors, which lead him to visit Palmer College of Chiropractic in Davenport, Iowa. There, he was sold on the school and the intrigue of this health care field that accepted as fact that the body has an innate sense of knowing how to heal itself. After 5 years, he graduated from Palmer with a BS in General Science and a Doctorate of Chiropractic in 1989. Since graduating from Palmer, Dr. Mattern has participated in over 40 different seminars with the goal of continuing to adapt methods of treating patients.
In his free time, Dr. Mattern enjoys watching movies, reading, and exploring all the information the internet has to offer. He and his spouse enjoy antique furniture restoration and have an herb garden and plot at the Co-Op Extension.